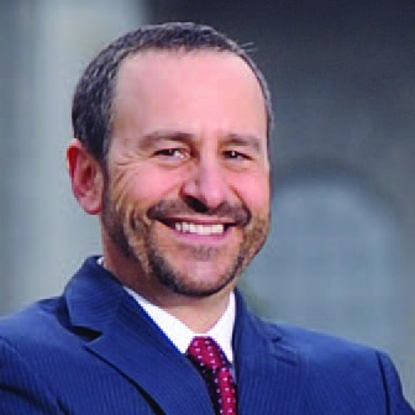 David G. Webbert
Managing Partner
David G. Webbert specializes in employment, civil rights, and complex legal cases, trials, and appeals. He graduated magna cum laude from both Yale College in 1982 and Harvard Law School in 1985, where he was an editor of the Harvard Law Review. David clerked for Judge Kenneth W. Starr of the U.S. Court of Appeals for the D.C. Circuit and practiced for 5 years with a leading boutique litigation firm in D.C. He has been listed five times as one of only five Maine lawyers on Super Lawyers annual list of the Top 100 lawyers in New England and has been listed since 2003 in The Best Lawyers in America. Since 1998, David has been the President of the Maine Employment Lawyers Association. The Chambers USA guide to leading lawyers has listed David as the top attorney for employees in Maine, describing him as "in a league of his own" for "pure courtroom horsepower" and commending his legal strategy skills: "If there is a hook to hang his case on, he will find it."
Federal Judges have repeatedly praised David's work describing him as (1) "a highly professional advocate who approaches difficult cases with an admirable blend of diligence, intelligence, and practicality," (2) a "highly skilled and experienced civil rights" attorney whose "professional performance was exemplary" and who represented his client "zealously" and with "professional excellence," and (3) "highly skilled and knowledgeable."He is an elected Fellow of The College of Labor and Employment Lawyers, the highest recognition by colleagues of sustained outstanding performance in the field of labor and employment law.
David has won many precedent-setting workers' rights and civil rights cases, including a jury verdict of $3 million in a wrongful termination race discrimination case, class action settlements of $5, 3.3, and 1.45 million, individual case settlements of $1-2 million, an academic freedom verdict of $805,000 featured in the American Bar Association Journal, two of the largest Americans with Disabilities Act verdicts ever in Maine, a race discrimination and free speech verdict for the President of the Portland NAACP, a landmark ruling upholding a claim of family responsibilities and sex stereotyping discrimination by a woman unfairly denied a job promotion because she was the mother of young triplets, and fair housing cases reported in leading national newspapers.
Many of David's successes have been before appellate courts including a successful appeal of a class action case seeking overtime pay for truck delivery drivers in O'Connor v. Oakhurst Dairy, 851 F.3d 69 (1st Cir. 2017). This case turned on the absence of an Oxford Comma and was repeatedly covered in the New York Times while also receiving international attention. He also won an appeal upholding his client's claim to a mortgage worth over $2 Million in Adams v. Slonim, 924 F.2d 256 (D.C. Cir. 1991); an appeal in the landmark civil rights case that upheld the rights of persons with HIV under the ADA to basic health care services, Abbott v. Bragdon, 107 F.3d 934 (1st Cir. 1997); and an appeal for a state court judge that a county violated the Maine Constitution when it tried to reduce his compensation.
He has won awards from the Maine Civil Liberties Union and Disability Rights Maine. For over 20 years, David was a member of the Maine Federal Court's Local Rules Advisory Committee. He is also an elected member of the American Law Institute, a group of leading judges, legal scholars and lawyers founded in 1923 to promote clarity and reform in judge made law and recognized as the most prestigious private American legal association.
David served as the President of the Board of Directors of Disability Rights Maine, the protection and advocacy agency for people with disabilities. He has been recognized in the Congressional Record for his contributions to the enactment of the ADA Amendments Act of 2008 and the Civil Rights Tax Relief Act. LawDragon has repeatedly selected him as one of the country's 500 leading plaintiff employment & civil rights lawyers.
Education:
1982 Yale College, magna cum laude
1985 Harvard Law School, magna cum laude
Distinctions:
President of Maine Employment Lawyers Association
Chosen for Super Lawyers List of Top 100 lawyers in New England