Maine Workers' & Civil Rights Law Firm
Fighting for Clients in Maine and Across the Nation from Offices in Portland, Topsham & Thomaston
At Johnson & Webbert, we focus on employment and civil rights cases, but we also serve clients in a range of other areas. Our team includes nationally recognized attorneys backed by more than 100 years of shared experience who have reached record-setting jury verdicts and settlements and precedent-setting court rulings.
No matter how complex or far-reaching your case may be, our team can provide the professional support you need with sophisticated strategy and proven legal performance. Since our inception, we have resolved countless civil claims and lawsuits and have been recognized as a statewide and national leader in our fields. Our team is known for our indefatigable resolve, problem-solving abilities, fearless courtroom and trial skills, and relentless and scholarly advocacy in serving our clients.
Schedule an intake by sending us your details via our online contact form or calling (207) 618-6682.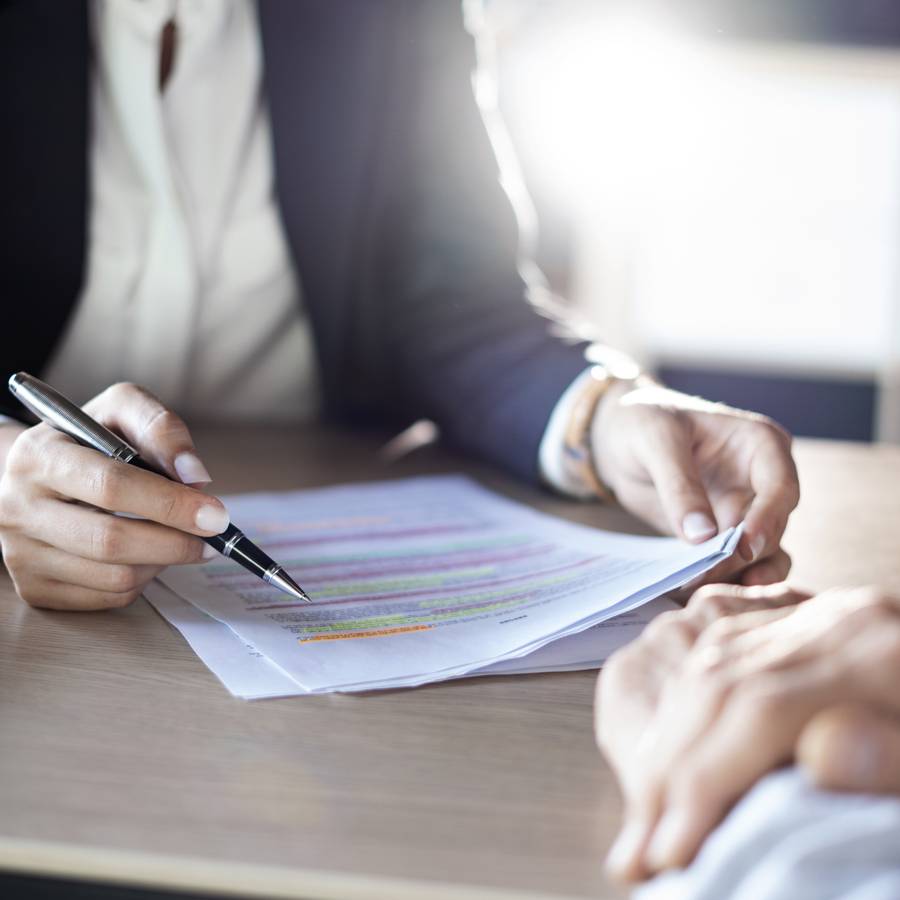 I can honestly attest that David Webbert and this law firm are the TEAM you need to tip the scales of justice on your side.

I am very greatly appreciative for them totally believing in me at my worst time in my life, and I am so every grateful the legal case is finally over.

Mr. Webbert keeps you in the loop and explains in terms you can understand. He is a top flight lawyer, certainly worthy of the highest possible rating.

He was responsive to my legal needs, concerned about my situation and offered appropriate and successful avenues of action.
Our team provides legal services in the following areas:
Discrimination & Harassment
Everyone deserves to be treated fairly and respectfully. If you've been a victim of unlawful discrimination or harassment—be it at work, school, or a public place—our skilled attorneys will fight fiercely for your rights. We handle discrimination and harassment cases involving race, sex, age, disability, LGBTQ+ rights, and more.
Civil Rights
We firmly defend every individual's fundamental rights and freedoms. Our civil rights practice covers cases involving abuses or violations of your rights under the Constitution and federal and state laws. Whether you have suffered from discrimination, police misconduct, or some other form of unfair treatment, we can be your steadfast advocates, seeking justice and fair treatment for you.
Workers' Rights
We understand the importance of fair treatment in the workplace. We advocate for employees who have been treated unjustly and strive to uphold your rights. Our team handles all workers' rights-related matters, from discrimination and to FMLA violations to wage theft and more. We also handle contract and severance negotiations for workers.
Unpaid Wages & Overtime
If you've been denied rightful wages or overtime pay, our legal team is here to help. We prosecute wage and hour violations, and we are committed to ensuring employers and entities are held accountable for their violations of workers' rights.
Professional Licensing & Malpractice
We represent professionals facing disciplinary actions or licensing issues, including doctors, nurses, lawyers, and other professionals. Additionally, we prosecute malpractice claims against professionals who have failed to meet the standard of care in their services.
Class Actions
Our firm has a strong track record in representing groups adversely affected by illegal practices. We are established leaders with proven experience in prosecuting and settling class and collective actions for workers and other plaintiffs.
We work to ensure that no employer or entity exploits you illegally through unfair compensation, unjust hiring or firing practices, unequal job opportunities, or other infringements on your right to fair treatment. Our services for class actions are offered on a contingent fee basis, which means we are paid solely from the recovery we secure for you; you owe us nothing upfront.
We have engaged in litigation against some of the country's largest employers, spanning industries such as agriculture, technology, healthcare, retail, and government entities. Class and collective actions provide a platform for you and your colleagues to jointly pursue justice, enabling a more efficient fight against injustices with the power of collective action against corporate misconduct.
Labor Unions
Our attorneys are well-versed in labor law and have represented numerous labor unions in arbitrations, negotiations, contract disputes, unfair labor practices, court cases, and other related issues. We are devoted to protecting the fundamental right of workers to unionize and work together for fair pay and treatments.
Accidents & Injuries
Life can take an unexpected turn following an accident or injury. At Johnson & Webbert, we are dedicated to leading you through the complexities of personal injury law. Whether you've been involved in an automobile accident, workplace incident, or lost a loved one in a wrongful death accident, our attorneys will aggressively fight to ensure you receive the compensation you deserve.
Aviation
Our team is well-versed in handling aviation cases, ranging from plane crash investigations to disputes over aviation contracts. We represent airlines and others in the aviation industry in claims and lawsuits. Trust us to provide you with sound legal advice and robust representation in all aviation-related matters.
Find out how we can help you by contacting us today.